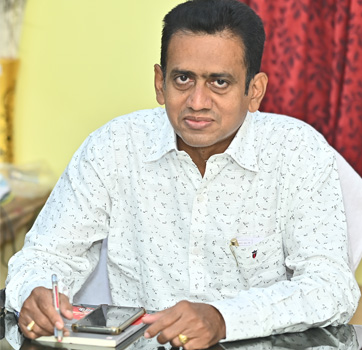 Secretary & Correspondent
---
Mr.T.A.S. Muthu, M.A.,
Secretary & Correspondent
'Education is the route of enlightment'
Education is essential for the promising life. Swami Vivekananda said that the fate of our country will change by the youngsters only. So our aim is that the future generation will get the fruitful education and change our society into a beautiful orchard. Here i am happy to say that the code of Shanmuga Industries Arts & Science College is that to vision the life in a transparent way, insist the students to develop their personality and leadership quality to become a good citizen and be a human. I need your hands to join us to fulfill the above dream will become true and live.