Shanmuga Industries Arts and Science College was started in the year 1997 and now it is one of best among the colleges affiliated to Thiruvalluvar University. Over Ten thousand students have successfully passed out so far from the College since its inception.
The Shanmuga Industries Arts and Science College Alumni Association were started in the year 2014. A large number of alumni got registered and participated in the Alumni Meet. The Alumni members are serving the country in notable positions as Government Officers, Business Mans, skillful software engineers, popular lawyers, professors, lecturers, police officials and chartered accountants.
In addition, more than a five hundred of our alumni are working in Nationalized Banks and Government Organizations. Many are successful businessmen and agriculturists. We are proud that among our dedicated faculty, over 45 members are our own alumni. We are also proud to state that our alumni are working in key positions abroad as software engineers, professors and teachers in various states & countries.
AIMS AND OBJECTIVES
The Alumni Association seeks to unite all the former students of the College through a common society and its members are working towards upholding and highlighting the name and fame of their Alma Mater. In whatever location they are placed now, they serve as ambassadors of goodwill, spreading the vision and mission of the esteemed Institution.
ACTIVITIES
The Association is rendering all kinds of help for the betterment of Educational Programmes for deserving and needy students by granting scholarships and giving silver medals for meritorious students at the College Day celebrations every year. Every year we celebrate Alumni Association Meet on May 01st.
Outstanding personalities and Alumni are honoured for their achievements. Special lectures on their specific areas of interest are delivered by renowned Alumni members on behalf of the Alumni Association in the College premises.
Each department organizes Alumni Meet and gathers their former students at their Alma Mater to share their experiences every year. Last year, all departments conducted their Alumni meet and a large number of former students responded with enthusiasm. Also, the students of commerce department (Batch 1999 - 2002) conducted their get-together (Year - 2012) along with their family members and shared their memories. All the members expressed their astonishment and delight at the growth of the Alma Mater.
Executive and general body meetings are regularly being conducted by gathering the members of the Alumni Association.
MEMBERS OF MANAGING COMMITTEE
Chairman   -           Mr. A.K. Mohanraj Bharathi, CA.,
Secretary        -           Dr. A. Vijayakumar, Assistant Professor, Department of Microbiology,
Treasurer        -           Mr. R. Venkatesan, Assistant Professor, Department of Commerce,
Co -Ordinator -           Mr.K. Jayaprakash, Assistant Professor, Department of Biotechnology
MEMBERSHIP
The Association those who are old students of Shanmuga Industries Arts and Science College and make a subscription of Rs.100/- (Rupees One hundred only).
REGISTRATION
Registration can be made online by filling in the application given in the website and the subscription can be made by DD / Cheque / Cash in favour of "The Principal, Shanmuga Industries Arts and Science College, Tiruvannamalai – 606 601."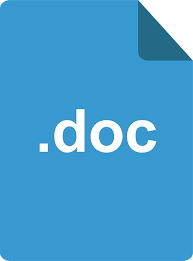 Alumni Registration Form - Download
CONTACT US
Alumni Association Mentor
Prof. R. SANKAR, M.A., M. Phil., B.Ed.,
Assistant Professor - Department of Tamil,
Shanmuga Industries Arts and Science College,
Tiruvannamalai – 606 601